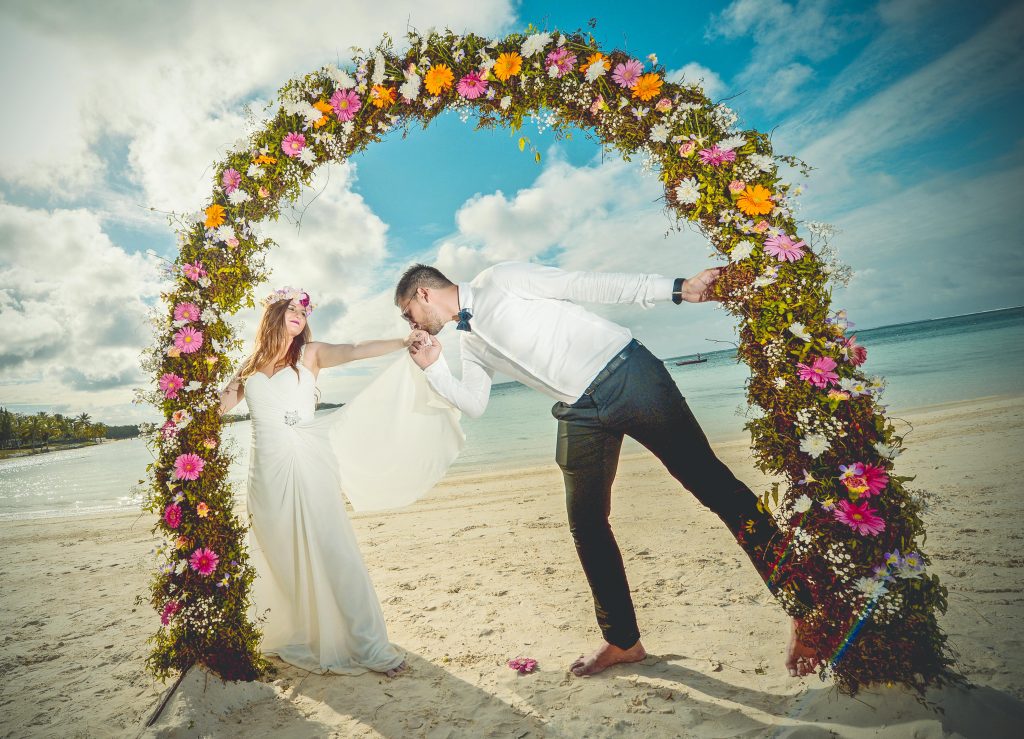 At your wedding ceremony, the second most special thing is its setting, how the whole premises has been decorated, and how passionately your friends and family enjoy the moments at the occasion. The first special thing, of course, is your wedding.
Everyone's marriage ceremony is special for them. By using unique props and decors, you can add an awesome lure to the venue of your wedding ceremony. Not only will it look amazing during the event, but also after the event, in your wedding photographs.
Photographs are the best storytellers of your life's special moments. By choosing to source exclusive, elegant props, sets, and decorative articles, you can add awesome exquisiteness and style to your wedding memories. Clicking pictures with alluring backdrops will be a great way to pacify the draw of your wedding photograph, check out following fun ideas for this –
Get a separate picture corner designed at the venue – No matter how beautifully the venue has been adorned, you should ask the venue decorators to build a corner or area, where you and your guests will be taking wedding photographs. Make sure that this area has an adequate exposure to light, so that the images come nice. To add effects to your copies, you could ask the designers to deploy lights of different colors. You could also choose rotating lights for this specific area. If the venue has open and green areas, you can get this specific place planned over there. In natural setting and light conditions, you can click strikingly superb pictures.
Source articles that you can use for styling this corner – To make a unique wedding photographs-clicking background, you need to think uniquely. Find a local dealer who supplies fancy, decorative items. Confirm if they supply these items on rental. It will save you from over-expenditure.
So, you now have an idea how you have to do this, but what are those props that you could use to add an elegant appeal to your picture background? Here are some of the best props that can help you create amazing milieu at your wedding reception venue –
Bouquets – You receive flowers and bouquets in countless numbers. You can place these sweet-smelling, beautiful artworks on a table or in temporarily designed open breakfronts. And, you can click wedding photographs having free-of-cost floral decorated background.
Umbrellas – You can get florid, fancy parasols on rental as well. Write traditional and offbeat messages on their outer curve. Alternatively, you can decide a dress code for your party, in which you can ask the female attendees to bring umbrellas. When clicking pictures, you can open and arrange these ordinary accessories to create an extraordinary environment in the backgrounds.
Balloons – Balloons are typically considered ideal for birthday parties. However, different colors of balloons can help you create amazing background for taking pictures at wedding reception as well.
Apart from these, you can also use antique furniture, vases, cabanas, etc. for background creation. You can get all these party and event décor items from a party prop rental supplier. Although, you must check their products and availability before you book your order with them.
If you're planning your wedding and would like to get some precious advise and tips, drop us a mail, we will be happy to help: timecapturephotography@gmail.com