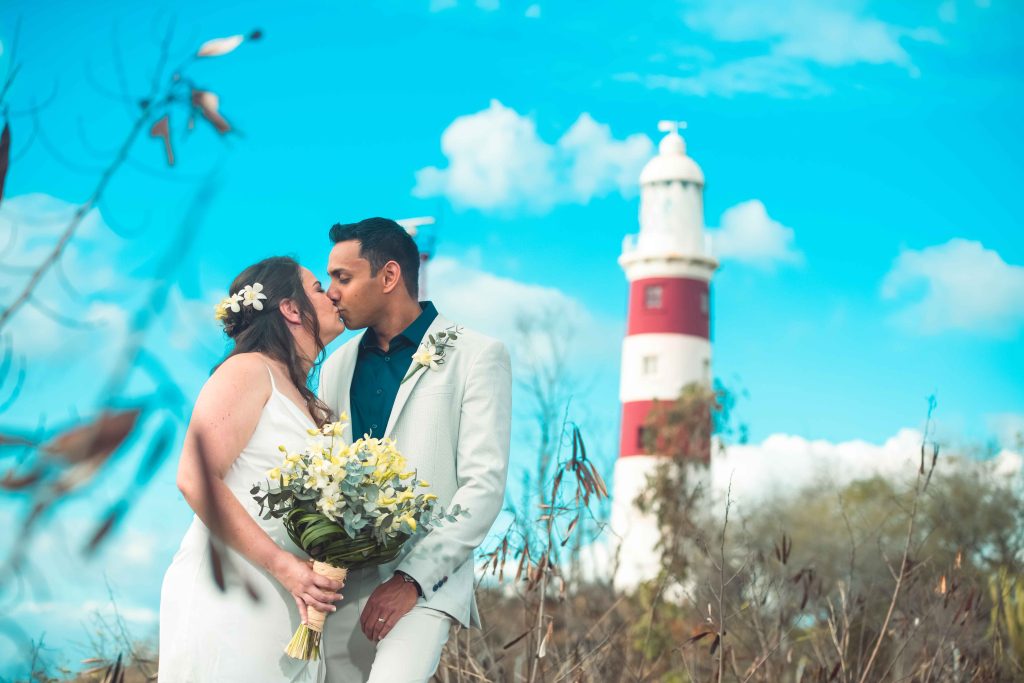 A good snapshot keeps a moment from running away."
Truth it is, a good snapshot is the alley for rekindling memories which are cherished throughout years. Pictures are one of the cliché medium to share moments with your families and friends' circle or even a private moment with your partner. Not to forget the little craze some people have for getting likes on social platforms and in anyways, boasting a little bit around places we've been is not a crime, right? After all, who doesn't want to be liked for the effort they've made to showcase their piece of photography talent. This is what makes sharing more fun, isn't it?
But obviously what makes the picture a bigger deal is the location. So, after thorough research, I'm going to share some of the exotic and top-notch places in Mauritius best for photographic shoots. Note that Mauritius is not only a paradise best for its seaside and lagoons but it also exhibits some marvellous and unique picturesque landscapes and places that will certainly leave you breathless.
Pamplemousses garden
One of the most visited attractions in Mauritius is its Botanical garden also known as the Pamplemousses garden. It is located in the Pamplemousses district in the proximity of Port-Louis. Owned initially by the French governor 300 years ago, turned out be one of the most amazing eye-catching spot for Mauritius. The garden is really vast and filled with a variety of indigenous and rare floras uplifting Mauritius's historical beauty.
This place is ideal for almost any type of photoshoot, be it self-portraits, family shooting, modelling shoots, couple or engagement photoshoots. I would suggest going there on a summer day where most of the plants will bloom depicting an exotic and merry theme for your album. The pond of water lilies and the lane of aligned palm trees make amazing backdrop for photography. You will as well see a quiet gazebo in the middle of the pond defining a romantic spot for an engagement or romantic snapshots. So whether you are going out for a holiday trip with your family or a romantic walk, this is the ideal place to spend time together and capturing wonderful shoots with Lady Nature's bestowed gift.
Le Morne
Le Morne Mountain is situated in the south-western part of the island and is classified as one among the UNESCO world heritage sites in Mauritius. It is the symbol for fight against slavery. The mountain encloses exquisite panoramic viewpoints alongside the jewel-blue sea. It is now surrounded by hotels, so if you are planning to stay, the hotels will happily accommodate you with various activities as an option, while you can rejuvenate from the pleasing atmosphere and landscape. This is also an excellent place to have some candid photoshoots with your family, friends or lover. Even if you want to do some commercial ads or model shooting, there can't be a better place filled with contrasting colours and epic viewpoints.
Now that I've pointed out Le Morne, I could not resist mentioning about the stupendous tumbling underwater waterfall that the peninsula mountain possess! Well, it is only an illusion but it looks so incredibly real that it is difficult to think otherwise.
Notre Dame Auxiliatrice – Cap Malheureux
Imagine having a wedding underneath the silky sky with the sea song of the waves soothing your heart and merging for a romantic atmosphere. Sounds nice right? Well this is the place where many couples choose to get married with the obvious reasons. With the view of various islands in the background, this place is well-known for its romanticism sceneries comprising of the little red roof Church. The latter is found close to the lagoon and is really popular amongst photographers, who would definitely recommend you this place if you are planning to tie the knot.
The velvet sky and the cerulean blue sea as a backdrop, the gleaming-white gown of the bride, holding a bouquet of flowers, and the groom, elegantly dressed in a tuxedo, holding the bride while the latter's veil gently floats in the air, just make the perfect combination of a remarkable and mesmeric photography. On top of that, you don't have to look for places for taking the perfect picture for your wedding album; this magical place is just packed with lavishing spots!
La roche qui pleure (The weeping rock)                                              
Another amazing spot ideal for a couple photoshoot is la roche qui pleure found at Le Souffleur, the south region of Mauritius. This place is known for its angry waves crashing into the gaps of the cliffs and making the sound of a whistle. Presumably there are no coral reefs which give rise to huge waves crashing the cliffs.
Couple photoshoots are best in this place because the weather is always windy and pleasantly crisp, which help creating a more dramatic effect with the woman's hair or dress floating in the air. It looks great when you capture the splash of the water while the couple poses for a romantic shot; it gives a 'wow' definition to your photography.
Sunset at the Lighthouse – Albion
Sunset is simply a prelude to the dawn, yet it's one among the most stunning and magnificent view the Earth reserves. For a best photoshoot of sunset, the Lighthouse of Mauritius is the ideal place to go. It is situated at Albion, the western part of the island. It is actually the unique lighthouse situated on the cliffs, still serving as a guide to ships with a height of 30 meters.
The sunset delivers a delicate warm light and gives rise to a beautiful scene. It's just the perfect moment to capture the golden tones with its amazing scenery. It is also a great moment to have a good silhouette shot, for a person or an object as the sun shines through it and deciphers the recognizable shape. You can even consider shooting panoramas to better have a play with contrasting colours of the sun and the sky. But just make sure the horizon line is not placed at the level of your neck or the person's neck. I have a picture where the horizon line seems like cutting off my head and it looks really weird. You don't want to have awkward pictures, do you? But all in all, it is a wonderful place to have superb pictures of the sunset, couple photoshoots or even solo silhouettes.
Whether you are professional photographer or not, I hope you get inspired enough to take out your camera and head towards these fantastic locations for a photoshoot. You are most welcome to share your pictures, experiences or any other amazing location in Mauritius you know of.
Happy snapping!